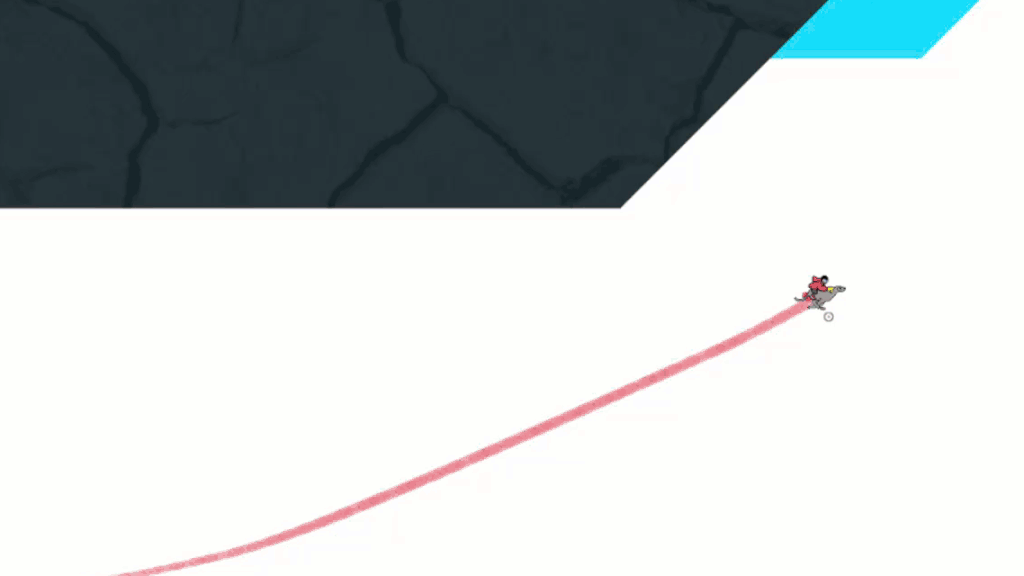 It's dangerous to fly alone!
So I made a .gif using GAP for GIMP and Lightworks and the very easy Windows 10 video capturing through the Xbox button on the Xbox 360 controller! Anyway, I meant to contribute to "Screenshot Saturday" on Twitter for the first time, but I forgot. Also, had a bit of an issue with getting the gif to output in 30 fps rather than 60.
Last week, I met with a business mentor from SCORE at the Venture Cafe to talk about (crowd) funding. He also had an associate with him who has helped secure funding for some VR games. No big revelations in terms of what to do to be successful, but it was a nice weirdness to be taken seriously by successful persons. The VR guy suggested I look into FIG instead of Kickstarter. FIG is like Kickstarter, but people have an option to invest in the game, and also there's like a fund of studios who will invest in the game too, if they even approve to run a crowd funding campaign for your game. I've also been looking at The Indie Fund, which is just like the guys and gals who made World of Goo, Braid, Journey, and other early, successful indie games. This has also led me down a path of watching about 4 hours of Jonathan Blow videos on his new programming language, Jai. That's fun, because he's solving for all these problems that I didn't even know I had! VR guy also said that using the Photon Unity Networking plug-in for online networking is much better than it used to be and highly suggested I pursue that for my game. So that's the plan for that.
I may meet with a local indie developer who got funded through FIG week after next (because next week I'm going to DC to visit my sister, brother-in-law, and niece, before they all move to Cote d'Ivoire for 2 years. My father will also be there).
I have a rough trailer made, using music from Yellow Ostrich. I'm waiting to hear back from them about licensing though, so...we'll see.
In terms of actual game development, I've been working on the whale subsystems. The belly of the whale can now be entered from any player on the back of the whale by holding Y or the r-key. This replaces allowing only the player on the helm being able to enter the belly. I'm also working on a sub-level to the belly where a player can sleep in their sleeping bag. A player needs to sleep to recover their energy. While sleeping, they enter their dream body and can float around and help out the flock. A motivation for this is (a) substitution in team sports (b) not wanting players to get stuck as 'the driver' or 'turret guy' or in any one particular role and (c) napping is a significant part of my life and (d) this will tie into my idea for rest stops/hotel stops where everyone can sleep in a big bed together, Go Dog Go style. Here's a shot of a player sleeping in the belly of the whale and
Go, Dog. Go!
lol.
So Saturday night, I've been invited to a young person's 11th birthday party and I'm bringing Flock of Dogs and making him and all his friends play it. Sunday, I'm having adult-like friends over to play test again, and then early next week I plan on sending out access to a build of the game to my close friends and family. No online multiplayer works right now, so don't expect too much fun.
-Max